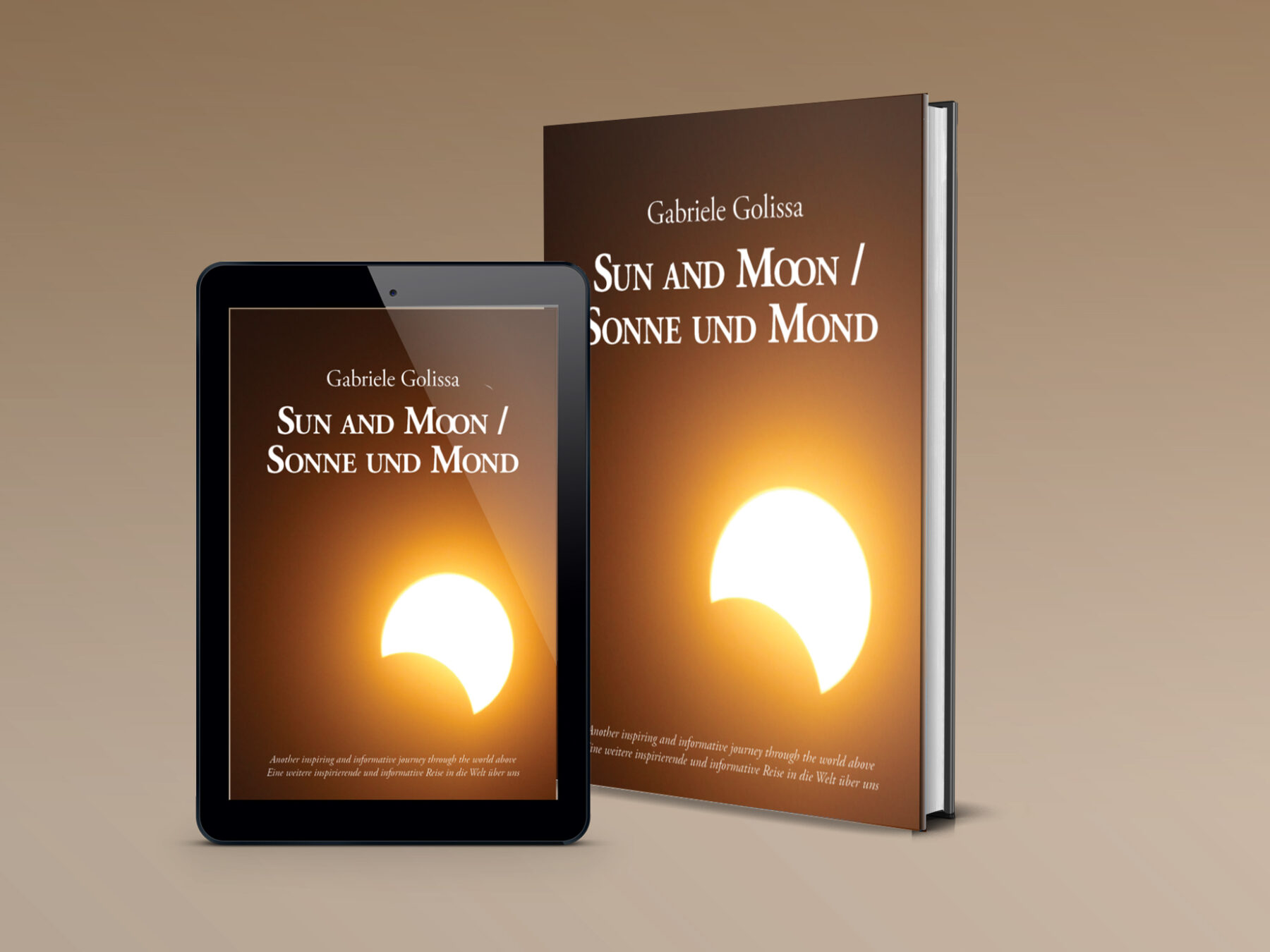 Gabriele Golissa: »Sun and Moon / Sonne und Mond«
From the author and photographer of prize-winning »Skies/Himmel«:
Another inspiring and informative journey through the world above
With her first book, German-born and now Montana-based fine art photographer Gabriele Golissa took readers on a voyage through her skies. Warmly embraced by both reviewers and readers, it also won a prize at the 2017 International Photography Awards.
With Sun and Moon / Sonne und Mond, Gabriele Golissa now explores the two luminaries that dominate our sky. Enjoy inspiring photographs of Sun and Moon and read interesting information on these bright objects. Discover the fascinating aurora polaris or polar lights which illuminate northern and southern skies with amazing light displays. Another ideal book for art lovers, fans of photography, and nature enthusiasts alike. Fully bilingual (English/German).
With a foreword by Daniel Reisenfeld, a professor emeritus of physics and astronomy at the University of Montana (UM). Educated at Yale and Harvard, he taught various courses at UM and led the space science group, which is involved in a number of NASA missions. He is also the U.S. editor for the international information bulletin Space Research Today.
Take a look at a few pages from the book:
Sun and Moon / Sonne und Mond is available in your favorite bookstore and online:
– Hardcover | ISBN 978-0-9989432-3-7 | 54,00 $
– E-book for iPad and Mac | ePUB3 | ISBN 978-0-9989432-4-4 | 13,99 $
– E-book | Kindle | ASIN B07J1W2HT3 | 9,99 $
The hardcover comes section-sewn, with head- and tailband and book ribbon. It is printed in Germany on 200 gsm glossy paper from responsible sources (FSC® MIX / FSC-C105338). By choosing this book, you are supporting responsible management of the world's forests. 92 pages | 10.88 x 8.00 inch